Expunging a case is different than deleting a duplicate offender record in ICOTS. A delete, merge, or move case request is the appropriate action when dealing with duplicate offenders. An expungement requires a copy of a court order to be approved.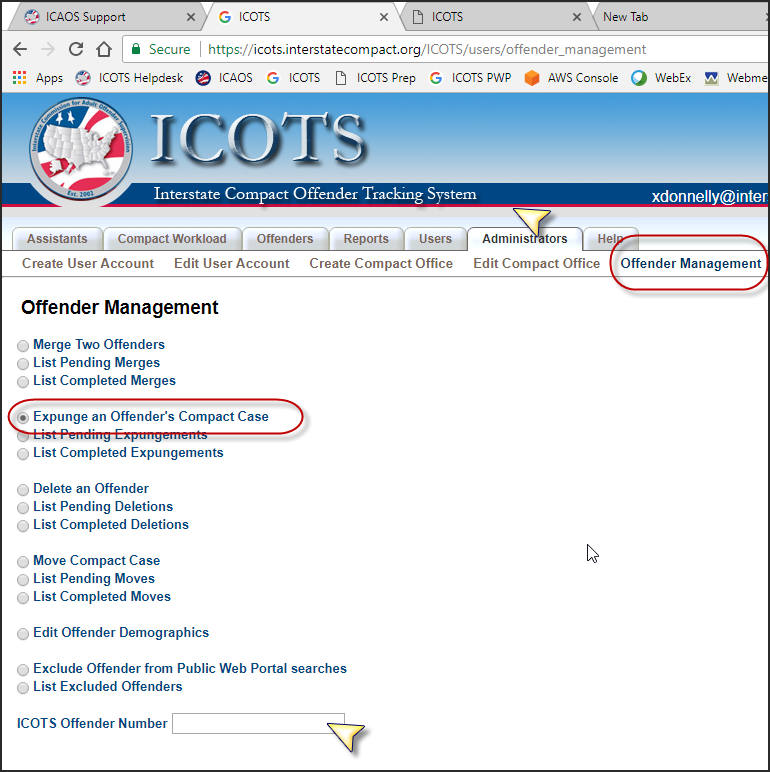 The ability to expunge a case is available to state administrators in ICOTS. From the 'Offender Management' sub-tab, select the "Expunge an Offender's Compact Case" option and then enter the ICOTS offender number at the bottom.

On the next page, you will need to select the case needing to be expunged. If an offender has more than one compact case, only the case or cases pertaining to the court order can be expunged. After selecting the compact case, you will be required to upload a copy of the court's order to expunge along with all pertinent identifying information like ICOTS offender number, name, and DOB.