The function to withdraw an entire case is separate from the function to withdraw an individual activity.  Both actions are completed from the Compact Cases Tab of the offender's profile.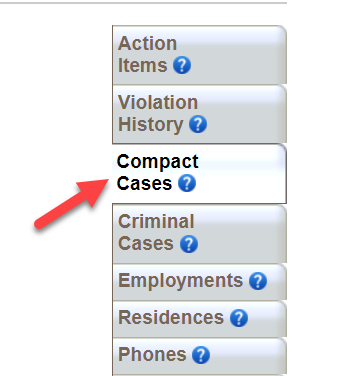 Withdrawing Cases and Individual Activities
Managed activities submitted into workflow  (i.e. Transfer Request, Violation Report, Case Closure, etc.;) can be withdrawn prior to the subsequent reply to the specified activity.   

Withdrawing an Entire Case
Withdraw a compact case when transfer of supervision is no longer being pursued under the compact case and the offender has not arrived pursuant to approved reporting instructions or an approved transfer request.  For example, transfer was rejected or offender changed his or her mind to transfer.  withdraw removes the case from the state's compact workload.