The Discretionary Retaking activity communicates the Sending State's intent to Retake under Rule 5.101 (b) 'retake an offender via warrant' Returns invoked under Rule 5.101 (a) use return reporting instructions.

Activity Workflow
The Discretionary Retaking activity is submitted as a managed compact activity requiring compact office review prior to submission. Once transmitted to a receiving state, the activity becomes final except for the ability to withdraw.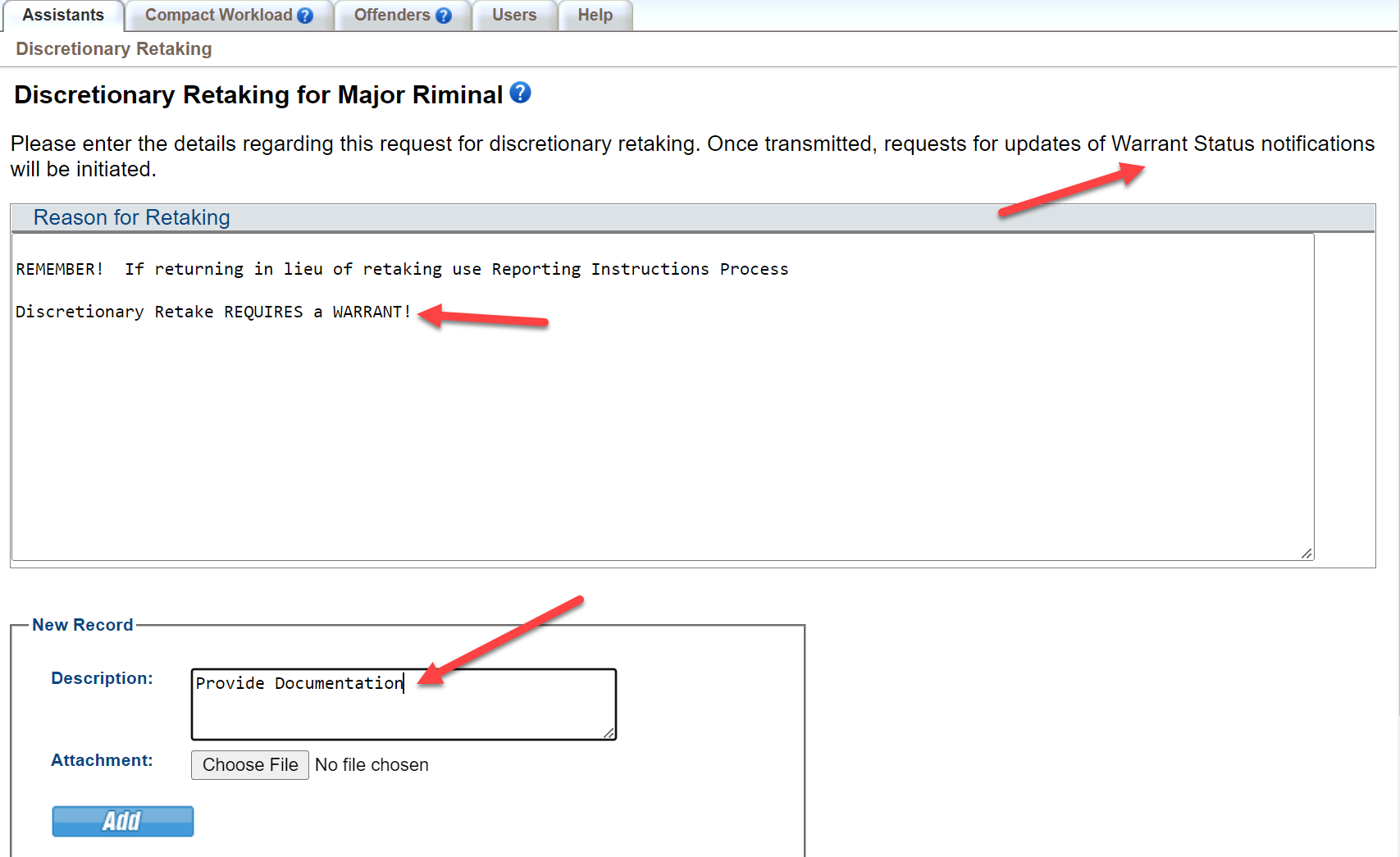 Warrant Status Trigger
Transmission of this activity prompts a requirement for the sending state to enter warrant status information. As stated in Rule 5.101 (b), The sending state must notify the receiving state within 15 business days of the issuance of their warrant.
Note: Only those warrants issued in accordance with an ICAOS rule need to be entered into ICOTS using this new feature. According to ICAOS rules, a 'warrant' must be issued nationwide, without bond, and entered into NCIC.