Use the Compact Workload Search to find active cases in which you are associated.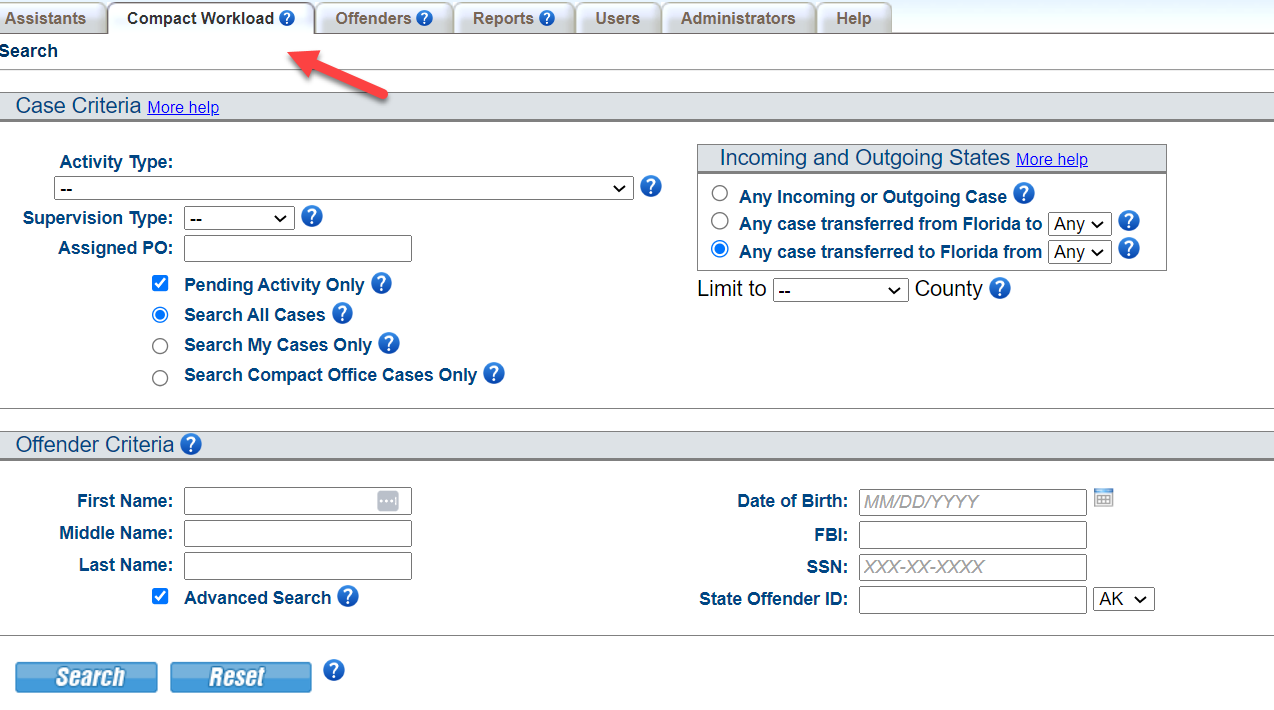 The Compact Workload search remembers the criteria you used in your last search every time you log in to ICOTS. This is to help users that perform the same search over and over again be efficient.
Sometimes, it's easy to forget that you left a drop down value for one of the fields or a character in one of the text boxes. When you bring up the compact workload search screen and look for other types of activities or a different offender, the search results will often come back empty.
The easiest way to check if this is the case is to click the "Reset" button at the bottom of the screen. This will return all the drop down fields to their default value and clear out any characters in the text boxes.