The Transfer Decision Dashboard (Summary & Detailed) provides an analysis tool for monitoring acceptance rates. This report identifies areas for process improvement, training and corrective action needs.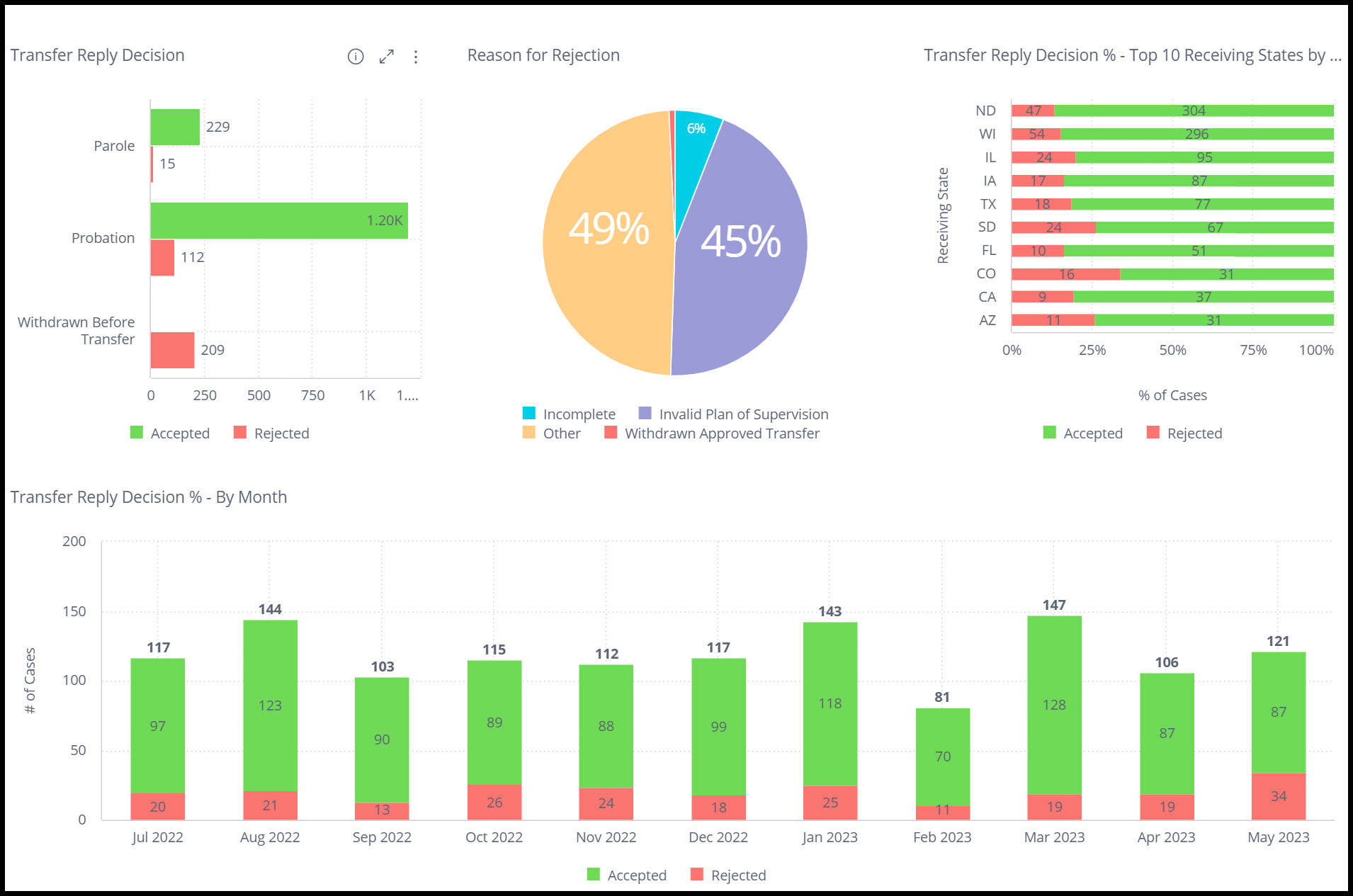 Outgoing Cases:
Identify users with higher rates of transfer requests rejection.
Identify staff in compact office reviewing cases with higher rates of transfer rejections. Ensure appropriate review occurs and identify trends in the rejections as to what is being missed.
Incoming Cases:
Identify certain jurisdictions/users who reject at a higher rate.
Identify staff reviewing transfer decisions to ensure rejections are appropriate.
Audit staff to ensure blanket rejections are not utilized.
Rejected then Accepted for Transfers
Increase efficiency; decreasing transfer delays.


Outgoing: Getting it right the first time.
Incoming: Are there alternatives to rejections in specific cases? For example, the primary address can be changed by supervising user if in receiving state with reporting instructions.
Top 10 states incoming & outgoing cases
State to state relationships are important when dealing with difficult cases.
Data shows rejections alone have little effect on acceptance rates.